Featured PowerPoint this Week

June 4, 2015 |

Author
Kerusso
Outreach Quote of the Day:
There is nothing in the world or the Church — except the church's disobedience — to render the evangelization of the world in this generation an impossibility."

Robert Speer
Free PowerPoint Sermon: Help, I Have a Hole in My Soul

Preview this PowerPoint Lesson Here:

God Bless
Watch Our Service Here
Second Preaching
First Preaching
————————————————————
Jesus Fills the Hole in My Soul — Presentation Transcript
Many know what it is like to feel empty, alone, misunderstood… like they don't belong.
It feels like a big hole in the middle of your being.
Mankind was Created Full of God's BreathWe try to fill the hole (originally made for God's Spirit) with more & more earthly matter (material things and sensory experiences).Relation-ships,Money,"Why spend money on what does not satisfy? Why spend your wages and still be hungry? Listen to me and do what I say, and you will enjoy the best food of all." Isa. 55:2
True Story:
Long Life, (yes, long, but oh so empty).
Parties,
We try to fill the emptiness with:
Man's outer shell was made with dirt from the earth, but his inner soul was infused with God's Spirit.
Mirny Diamond Mine (in Russia) is the biggest hole in the world.
At its peak, it produced over 10 million carats of diamonds per year.
It helped Russia become a World power.
Its depth of about 1,722 ft. and its diameter of about 3,900 ft.
It's now tapped out and closed.
All that is left is this giant hole in the ground.
Because of its size, the atmospheric suction just above the hole has caused several helicopters to actually go down.

Now it's officially a "No Fly Zone," no flights are allowed above the hole.That hole can be so large it sucks in and damages anyone flying near us."I became very famous, even greater than anyone who had lived in Jerusalem before me. My wisdom helped me in all this.  Anything I saw and wanted, I got for myself; I did not miss any pleasure I desired. I was pleased with everything I did, and this pleasure was the reward for all my hard work." Eccl. 2:9,10"Those who love money will never have enough. How meaningless to think that wealth brings true happiness!"Some try to fill that Heavenly Spiritual hole (made by God and for God) with so called, "spiritual things." All they really end up with is false spirituality or worse—evil spirits.     1 Cor. 11:14Jesus warned of the danger Jesus is like our 'Doughnut' Hole"If I find in myself a desire which no experience in this world can satisfy, the most probable explanation is that I was made for another world."
CS Lewis
As the doughnut hole is made of the same stuff as the doughnut, so God (Who is Living Spirit) is the only thing that belongs in the Human soul. That which was taken out (God) must be put back in!
of a spiritual vacuum in a man's soul.
Many are attracted to false spiritually because they feel they are full of toxic junk and they hope to be
"That comes as no surprise. Even Satan himself pretends to be an angel of light."
Eccl. 5:10
"But then I looked at what I had done, and I thought about all the hard work. Suddenly I realized it was useless, like chasing the wind. There is nothing to gain from anything we do here on earth." Eccl. 2:11
Others may even start to proclaim us a "No Fly Zone."
God has given us life, but when we spend that life on power, pleasures, fame and worldly goods, we are left with nothing but a giant hole where there should be a living soul.
Jesus Fills the Hole in My Soul "Poor people, come eat and be satisfied. You who have come looking for the Lord, praise him! May your hearts be happy forever." Ps. 22:26
"Satisfy us with your faithful love every morning. Then we can sing for joy and be glad all our days." Ps. 90:14
"I am the living bread that came down from heaven. Whoever eats this bread will live forever. This bread is my flesh, which I will give for the life of the world." John 6:51
Jesus Fills the Hole in My Soul! As bread fills our bellies, so Jesus fills our souls!
True Story:
Nothing Can Fill our Lives but the Life Giver Himself!
Ordos, China is known as "The World's Largest Ghost City."
It was built for over a million people and designed to be the crowning glory of Inner Mongolia.

This futuristic (but empty) metropolis now rises over Northern China.

Deadlines weren't met, loans went unpaid, and investors pulled out.
Less than 2% of its buildings were occupied.
Abandoned mid-construction, it's been left to decay.
Well-lit restaurants & shops keep their doors open but there are no customers.
A statue's sad inscription reads "The Outstanding Tourism City of China."Next Slide: Song – Jesus at the Center Download Here: https://www.youtube.com/watch?v=ZC8mriA-wck"…the preacher was describing the change which God works in the heart through faith in Christ and I felt my heart strangely warmed."
Jesus makes His presence Known by a small voice!
John Wesley Said:
Like Ordos, we were created for a purpose—to be inhabited, but like that sad, lonely, decaying city, deprived of of its intended residency, we are nothing but empty fancy "houses" destined to eventually crumble back into Earth.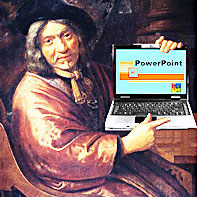 Our FREE PowerPoint Lessons & Sermons are, safe and easy to download. If you have any problems downloading or using them, we are happy to help.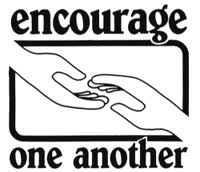 Want to encourage us in the Lord? Just take a moment to tell us about yourself and how you use (or will use) these presentations in your area.
Subscribe to New FREE PowerPoints:
Want to be notified every time a NEW PowerPoint is posted?
Free PowerPoint Sermon: "All Full or All Empty"- A Thanksgiving-Pre-Christmas Sermon:

Can we ever have enough? Will we ever be satisfied? This sermon examines the differences between a grateful and an ungrateful heart. What is the true path to overflowing joy? 27 views

Free PowerPoint Sermon: How Great is Our SMALL God – Thanksgiving for Small Blessings

There is nothing small about our God; His crumbs are as great as His full loaves; His whispers are as mighty as His shouts, and His tender touch is as moving as an earthquake. Often, we fail to see His glory because we are looking too high. Look for Him in the everyday, small things. 17 views

Free PowerPoint Sermon: Gratitude is the Key

How shall we then live? This is an old question with a one-word answer: GRATEFUL! In this lesson we learn how gratitude alone will deepen our relationship with The Savior, multiply our service and satiate our hearts. 9 views

Free PowerPoint Sermon: Prayer is Knocking on God's Door:

Knock and keep on knocking!! This lesson examines the teachings of Jesus and the New Testament writers regarding the believer's privilege of prayer. 9 views

Free PowerPoint Sermon: A Life That Honors God

Are we willing to honor God at any cost? This sermon examines four stories from the lives of men and women who were. 7 views

Free PowerPoint Sermons: Strong to the Finish Parts 1, 2 & 3 (Including, Signs of a Dying Church)

Using Christ's messages to the seven churches (book of Revelation) and Paul's metaphor of running a race, this three-part series explains why a dying church is not one that is losing members, but rather, one that is losing zeal and focus on our God-given mission. 6 views

Free PowerPoint Sermon: The Beatitudes:

Using bright and amusing graphics, this presentation compares the world's values with Christ's. 5 views

Free PowerPoint Sermon: The Trinity for Kids

This youthful presentation compares the triune nature of God to things we understand in nature like water and eggs. 4 views

Free PowerPoint Sermon: The Storm Stopper (Jesus Calms the Storm):

Can you think of a time when you were scared? How comforting it is to remember that Jesus is still in control. This presentation includes a great song called, "Sometimes He Calms the Storm, and other Times He Calms His Child!" 3 views

Free PowerPoint Sermon: "Soldiers and Jesus" (July 4th, Veteran's Day, Memorial Day)

Here, the mission of a soldier is used as a stepping stone to depict Jesus as a Man with a mission. He was willing to lay down His life to save us from the enemy of sin and death. 3 views

Free PowerPoint Sermon: Abram – Walk by Faith:

The true cost of embarking on a walk of faith and following Jesus is examined in this lesson. What did it cost Abram and the disciples? What will it cost us? Faith is about what we cling to. We cannot cling to God, unless we let go of everything else. 3 views

Free PowerPoint Sermon: Crown Him, Crown Him

The core truth of the gospel is that the Lord of Heaven and Earth abased Himself to save the object of His love—mankind. His Crown tells the story. He laid it aside only to be given a cruel crown of thorns in its stead. But, that is not the end of the story, is it!? 3 views

Free PowerPoint Sermon: God is Love

This sermon looks at three things that God's love is like: 1) Raging Flood Waters 2) A Sweet Perfume 3) A Slave Master It includes an illustration about the romantic tradition of "Love Locks." 3 views

Free PowerPoint Sermon: Eight Lessons from Noah's Ark

In the story of Noah's Ark, we find an Old Testament picture of salvation through Jesus. The vessel, the door, the window, and even the pitch coating point to Jesus 3 views

Free PowerPoint Christmas Sermon: Our Present Jesus

Jesus is God's gift to the world! On that first Christmas, the Father gave His everything — His only begotten Son! His gift came to us in a plain wrapper – human flesh. This wrapper was torn open at the cross where the gift was fully manifest. 3 views

From Our Heart to Yours

In this article, we explain our burden for outdoor preaching and our vision for the future. We also offer links to the equipment we use and instructions on the basics of sermon development and delivery (anyone can do it). 3 views

Free PowerPoint Sermon: God Will Never Give Up on You:

"I said in my haste, I am cut off from before your eyes." Ps. 31:22 This lesson examines God's love for His children. A love so strong, it overpowers our own self-doubt and sin-shame. 2 views

Two Free PowerPoint Sermons: The Good Shepherd and the Sheep pt.1 & pt. 2

These lessons explore the sheep nature of mankind, the Shepherd heart of Jesus, bad shepherds and the Door of the sheep. 2 views

Free PowerPoint Sermon – Seven Bible Mothers:

A short biography of seven different mothers of the bible. 2 views

Free PowerPoint Sermon: The Lord's Prayer:

This is a great tool for teaching and memorizing the Lord's Prayer. 2 views

Jesus is the Way

Mankind tries so many ways to deliver himself from his own sinful nature. This is like trying to pull yourself out of quicksand. Try Jesus, He alone has the power to save us. 2 views

Free PowerPoint Sermon: Parable of Ten Virgins – Be Ready:

Are you ready for Christ's return? This lesson includes a sing-along rap song. 2 views

Free PowerPoint Sermon: Jesus Feeds 5000:

Feeding the Bread of Life to a needy world is a daunting task. This story reminds us that Jesus needs only our willingness to serve, He will do the rest. The question and answer format of this lesson is designed to be thought provoking and conversation inducing. 2 views

Free PowerPoint Sermon: If Jesus Were Here Now

Psalm 139 tells us that the Lord is always there. We can not hide from Him, nor can we outrun His love. 2 views

Free PowerPoint Sermon: Pride of Man – Tower of Babel:

This presentation teaches us both of the dangers of human pride and the power of unity. This lesson includes a multiple choice quiz at the end. Remember, all glory belongs to the Lord! 2 views

Free PowerPoint Sermon: Parable of the Sower:

Follow the adventures of this charming "Gospel Seed" as he lands in every kind of earth. In this presentation, we learn about the hearts of men and the different ways they respond to the Gospel message. 2 views

Free PowerPoint Sermon: Parable of the Talents:

When our Master returns, will He find us being faithful with the gifts and resources He provided? Are we investing in the Kingdom of God or just trying to get by and stay out of trouble? 2 views

Free PowerPoint Sermon: Got Love?

Remember the age old question, "What is this thing called love?" How can we tell who really loves us? How can we know that we truly love others? Do we really love Christ? Jesus tells us how to know when genuine love is present. 2 views

Free PowerPoint Sermon: Water Baptism is a Picture of Jesus:

The Bible compares water baptism to familiar Old Testament bible stories (Noah's Ark & Crossing the Red Sea) so that we might fully understand its meaning. This lesson teaches us what is at the heart of water baptism and its power as a testimony to others. It also teaches us what water baptism is not. 2 views

Free PowerPoint Sermon: The Four Spiritual Laws in Two Languages

This is the second of two special services we designed for some visitors from Turkey. This lesson covers "The Four Spiritual Laws" in both English and Turkish. The PowerPoint can be adapted to any two languages. 2 views