Featured PowerPoint this Week
Free PowerPoint Sermon Series: Strong to the Finish Parts 1, 2 & 3 (Including, Signs of a Dying Church)

During this time of the Winter Olympics, we look at God's comparison of athletics to the Christian walk. Using Christ's messages to the seven churches (book of Revelation) and Paul's metaphor of running a race, this three-part series explains why a dying church is not one that is losing members, but rather, one that is losing zeal and focus on our God-given mission. Lesson three features a very inspiring song (written by a young girl) called "Voice of the Martyrs." […]

March 14, 2016 |

Author
Campaign Kerusso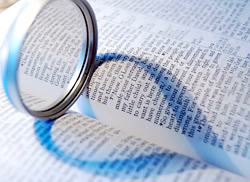 Answers from the Bible
Q. Who is Jesus?
Every knee will bow to the name of Jesus. Everyone will confess that Jesus Christ is Lord.
Q. What did Jesus do for me?
Jesus was given to die for our sins, and he was raised from the dead to make us right with God.
Q. What will change when I meet Jesus?
Jesus said: Those who believe in me will have life even if they die.
Q. What must I do to meet Jesus?
Anyone who calls on the Lord will be saved.
Q. Can I wait till tomorrow?
If only you would listen to his voice today!
Q. Why must I meet Jesus? Am I really a sinner?
There is not a good person on earth who always does good and never sins.
Q. What holds people back from meeting Jesus?
Light has come into the world, but they did not want light. They wanted darkness, because they were doing evil things.
Q. What happens if I continue to hold back?
God is being patient with you. He does not want anyone to be lost, but he wants all people to change their hearts and lives.
Q. What if someone never chooses to meet Jesus?
It is worth nothing for them to gain the whole world if they lose their souls.
Question:
What is the meaning of the Crucifixion?
Answer:
God's perfect justice and God's perfect love "shook hands" at the Cross.
The sins of mankind required punishment, but motivated by His great love for us, the sinless Son of God, accepted our deserved punishment through His Crucifixion.
Divine justice had to be satisfied, so mankind's sin was paid for by Jesus' death – our salvation was purchased by His precious blood.
If we avail ourselves of God's FREE GIFT of salvation, we will be free from sin's oppression and its consequences.

Question:
What is the meaning of the Resurrection?
Answer:
Christ's crucifixion proclaims Jesus' love and willingness to die for us, and His resurrection proclaims, "Mission Accomplished!"
God's own Son willingly died and went to Hell to satisfy God's judgment for EVERYONE'S sin. But Hell could not hold the innocent and sinless Son of God. He rose from death itself and now lives forever to give eternal life to ANYONE who will accept Him as Saviour and Lord.
Question:
What is the meaning of the term "Born Again?"
Answer:
There is a wonderful transformation that occurs the instant we "surrender" to Jesus. It is like a dry desert drinking in a full rain, a blind man seeing clearly, or a lost child being returned to a parent's waiting arms. It is wonderful and relieving – an unburdening of the heavy weight of sin and all its baggage.
Question:
What must I do to be saved?
Answer:
Open your heart and believe. Call out to Jesus and you will find that He is there, waiting to save you.
Related Booklet

A New Beginning
By Stonecroft Ministries / Stonecroft Ministries

Looking for a fresh start? Wish you could begin your life all over again? Designed as a follow-up tool for new believers, this mini Bible study with three short lessons provides insight and understanding for a growing relationship with the Lord. Uses the NLT.

24 pages, 4.5″ x 6.5″ softcover.

Posted in
About Evangelism
,
Blog & News
,
Random Thoughts