Featured PowerPoint this Week
Free PowerPoint Sermon Series: Strong to the Finish Parts 1, 2 & 3 (Including, Signs of a Dying Church)

During this time of the Winter Olympics, we look at God's comparison of athletics to the Christian walk. Using Christ's messages to the seven churches (book of Revelation) and Paul's metaphor of running a race, this three-part series explains why a dying church is not one that is losing members, but rather, one that is losing zeal and focus on our God-given mission. Lesson three features a very inspiring song (written by a young girl) called "Voice of the Martyrs." […]
 How to Start an Outdoor Ministry

Want to start an outdoor ministry? This article explains exactly what we do and what we have learned along the way.
We offer links to the equipment we use and instructions on the basics of sermon development–anyone can do it!
This can be used for training young ministers.
Become a Burning Bush: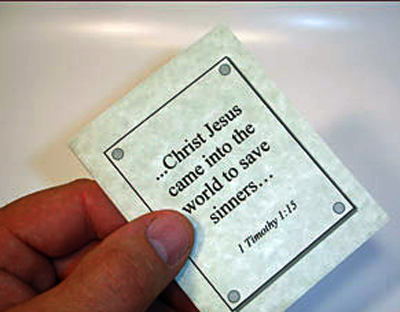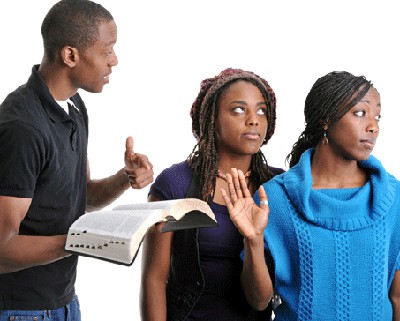 We call this the "turn aside and see" principle.
Most personal evangelism is either non-confrontational (as in lifestyle evangelism or leaving tracts around) or highly confrontational (as in one on one or door to door). It can feel either too cowardly or too intrusive. Outdoor preaching, on the other hand, is like the biblical "burning bush." The bush was just out there, in the middle of nowhere, living and burning for God.
And the angel of the Lord appeared to him in a flame of fire out of the midst of a bush. He looked, and behold, the bush was burning, yet it was not consumed. And Moses said, "I will turn aside to see this great sight, why the bush is not burned." When the Lord saw that he turned aside to see, God called to him out of the bush, "Moses, Moses!" And he said, 'Here I am.'" Ex. 3:2-4 (ESV)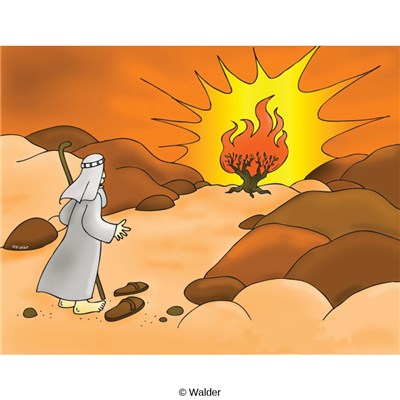 "Field preaching" (as John Wesley liked to call it) is neither cowardly nor intrusive. The preacher is burning for God in a public place and anyone who is interested may just "turn aside and see." And when the Lord sees that someone has turned aside to see, He will speak to them through the burning bush (that's you).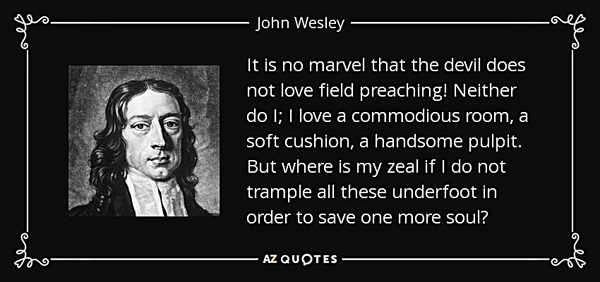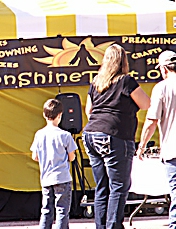 Perhaps this person has had some background (as Moses did) with God, and now he/she is being drawn in to hear more. They may come close to your preaching area, or may listen from a "safe distance." They may walk right in and sit down or simply walk by slowly. Remember, we are only called to be the burning bush, we are not able to save their souls—that is the Holy Spirit's job. Who knows how long the bush was out there burning that day, yet God reached only one person, Moses—that was enough.
A burning bush is a believer who is alive in Christ and on-fire for God. Another type of "burning bush" can be the actual tent, pavilion, stage area (whatever setting you use) where the preaching takes place. Make it look and feel professional, festive and inviting with well-made signage, adequate seating, quality audio/video, free snacks and beverages, free literature, and inspiring music. An area that might prompt an "I must turn aside and see this thing" response from casual passers-by.
Here are some links to the tents and signage we use. Feel free to use the name SonShineTent on your signage. We would love to see pictures of your work in the field!
Here are some links to our tent supplier and signage:

Where we bought our yellow tent

The tent should be dark inside (we place a yellow tent over a black tent) and the projector (an investment) should be very powerful for outdoor use.
We are currently using this one: Click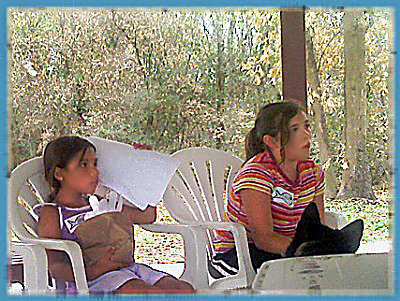 How to create and teach a PowerPoint Sermon:
We like to do PowerPoint sermons outdoors because it helps serve the "burning bush" principle. Also, it helps hold the attentions of a wider age range. Any bible story or topic can be addressed, but remember to keep your sermons pointing to the man JESUS and His sacrifice on the CROSS. Like John the Baptist, evangelists have but one declaration: "Behold the Man!"
Collect your verses (use cross-referencing for this) and find the best, easy translation for each verse. Add transition slides and your own thoughts as needed. Find an image for each verse and create as beautiful a slideshow as you know how. Learn to use PowerPoint's enhancement features.
Keep it fun and lively; bolster your sermons with object lessons, costumes, skits, video clips—anything but mere lecturing.
Often, we do one sermon skewed younger and a second skewed older. A perfect sermon can be geared toward a younger or older audience at the spur of the moment or even at the same time (trans-generational). We call this "family style."
When we spend a day at an event, we come with two sermons. Harold will preach one sermon and I will preach the other. We take a few breaks to eat, etc., and then repeat the pattern. Usually, we each preach our sermon 3 or 4 times before we finish for the day. Each subsequent delivery of a sermon seems to get more liberty and vitality. Often, we are only preaching to each other (and perhaps someone listening out of sight). We support each other as if we were hearing the sermon for the first time.
It is best not to concentrate exclusively on "Hell-fire and brimstone." While it is true that judgment for sin is real, so are God's love and Jesus' Resurrection.
Every Bible story is important! The Bible will reach souls when it is delivered in its entirety. Think about preparing your sermons as you would a Sunday School lesson for twelve-year-olds.
Most importantly, remember, Jesus is a person who is seeking a personal relationship with each of your listeners. Jesus (Himself) is what souls need. He is not merely a means to a Heavenly end.
Sermon Construction
A typical sermon has a main theme and three parts:
The Introduction
The Body – The body usually has three (very closely related) main points
The Conclusion
Here is a sample sermon outline:

Title: BEHOLD THE MAN

Intro: What does it mean to "BEHOLD" something?

Behold the Man's life
Behold the Man's death
Behold the Man in His glory

Conclusion: Open your heart not just your eyes. If we really BEHOLD Him, we will worship him.
It's Like A Hymn
A hymn is constructed much like a sermon.
The chorus is like the sermon's main theme and the verses are like the points.
As a sermon, Amazing Grace would look like this:
Title: AMAZING GRACE

Intro: The Christian experience begins and ends with grace

Grace and My Fears
Grace and My Walk
Grace and My Future

Conclusion: Ten thousand years of praise could not fully express the glory of God's grace.
That Spark of Revelation
God will illuminate His Word when we read it prayerfully. Strive to preach truths that have been freshly illuminated to your heart.
Our sermons must be biblical, and they should have a fresh spark of revelation.
Sermon Delivery
Here are a few pointers:
The preacher must be very moved by his own sermon. Listeners will not feel what we don't feel. It helps to be deeply immersed in prayer about our subject.

We need to vary our presentation styles and vocal tones. Use both raised tones and whispers, impassioned pleas, story telling and jokes–mix it up.

Look up and out from our notes. Maintain eye contact with the people and enjoy them. Make friends with them as we speak. Call out a few folks by name.

Avoid nervous movement like pacing, hands in pockets and fidgeting with things such as notes or rings.

Avoid preaching about "Them." That is, any group (especially other Christians) with whom we disagree. Don't make fun of anyone. Point only to Jesus and His work on the cross.

Avoid "You" sermons (as in "You Sinners"). Remember "WE" are all sinners. Therefore, mention shortcomings as "OUR" common problem. Say, for example, "When we sin, we grieve God."

Remember, because of sin's bondage, most "sinners" are in some form of pain  Jesus preached with compassion, inviting the "heavy laden" to come to Him.

Give an altar call and perhaps an "at-home" assignment. It is best not to assume that everyone in the room (or in hearing distance) is saved.

With an altar call, the preacher helps the listener take immediate action on the Word just delivered.

Beyond salvation, there are many types of altar calls, i.e., "Come to the front if you're ready to forgive a certain person."

An at-home assignment helps them take the Word into their everyday life.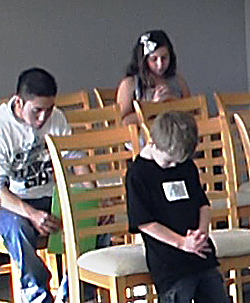 Altar-Call
We use the same set of altar-call slides for every sermon. You can get these by downloading any one of our sermons.
Take time with the altar-call. Don't be tempted to rush through just because you have done it so many times before. Preach it with the same conviction every time–there may be someone listening nearby.
Keep it fun, young and interactive:
Both unbelievers and children need a simple Gospel and everyone loves fun.
Some things that have worked best for us are as follows: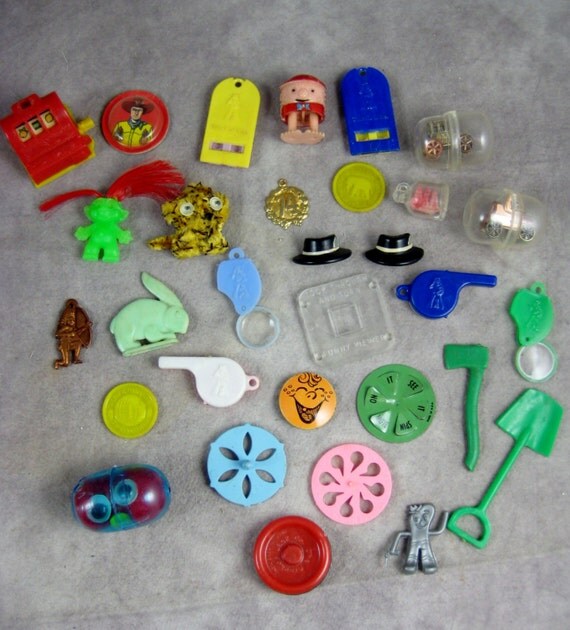 Prizes:
We buy hundreds of cheap prizes, put them into Ziploc bags and then into a big grab-bag where kids reach in blindly.
We give out prizes for every little thing: attending, leading a song, praying, reading a slide, answering questions about the lesson, handing out invitations around the park, cleaning up, bringing a friend, etc.

Getting people to talk:
For this (especially with children) it is fun to use a hand-held mike. People can be called forward to open in prayer, lead a song, read a slide, answer questions, tell a joke (you hand them a paper with the joke to read), and even (for the very brightest kids), teach the entire PowerPoint again from the beginning (by themselves or in teams of two).
All this exposure to public speaking helps prepare them for their own future ministry. Remember, kids can be surprisingly insightful, especially under the anointing.
One slide in our PowerPoints is made for this purpose. It is shown after the lesson is completed. Each are called, one at a time, to answer four questions. Then they each get a prize (of course).
The Four Questions:
What did you learn today?

What did you learn about (insert your sermon title here)? (Note: This question is more specific and is intended to keep them talking.)

What have you been thinking about God lately?

What do you want to tell the world about Jesus?
Sinner's Prayer
If we have more than one person interested in saying "The Sinner's Prayer," it is best to lead them through it one at a time. This way, they make their own personal confession before witnesses.
Close in Prayer
Often, we close in a circle of prayer and ask each one to pray.
Crafts:
There are three powerful kid-magnets of park ministry; crafts, snacks and prizes! Crafts bring them in and keep them coming back week after week. The anticipation of a craft table after a lesson helps keep them sitting through the lesson. Also, the craft goes home as a witness to their parents. A fair or festival setting may not be conducive to crafts as you may want to keep the preaching going for the foot traffic.
Results:
Naturally, we would like observable results, but we have learned not to depend on them.
God also wants results, but He desires two kinds of results:
The salvation of souls
Our obedience to His Commission.
When we "Go" and "Preach," He gets both!
 We pray this has been both practical and inspiring.
Verses About

Sending

Workers:

"And how are men to preach unless they have been

SENT." Rom.10:15 (WNT)

"…As the Father has sent me, so I am sending you." John 20:21 (GW)

"I must work the works of him that sent me, while it is day: the night cometh, when no man can work." John 9:4 (KJV)
Let us know how it goes for you.