Featured PowerPoint this Week
Free PowerPoint Sermon: Working the Harvest

It's harvest time!! This lesson explains the Old Testament Harvest festivals, including their relationship to Jesus and His Church. We learn why the harvest is God's main agenda and we are strengthened and encouraged to finish His work!

February 18, 2017 |

Author
Kerusso
Free PowerPoint: "A Life That Honors God"

Preview this PowerPoint Lesson Here:


God Bless
Watch Our Service Here:
God Bless
————————————————————
Free PowerPoint Sermon: A Life that Honors God-PowerPoint Transcript:
Four People Who Honored God with Their Very Lives
Book of Esther
Esther was called upon to intervene for her people,
the Jews,
who were about to be slaughtered.
Book of Daniel
Daniel's friends took a stand against idol worship.
Book of Acts
Stephen preached the gospel
to a murderous crowd.
Rachel Joy Scott
She spent her last day on earth proclaiming her faith in God at Columbine High School.
 They are our examples
 What moves a Christian to honor God with his/her life?

Posted in
**FREE: PowerPoint Sermons
,
**FREE: PowerPoint Sermons: Topical
,
Blog & News
|

Tags:
Free PowerPoint Sermon
,
ppt
,
preaching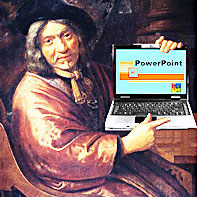 Our FREE PowerPoint Lessons & Sermons are, safe and easy to download. If you have any problems downloading or using them, we are happy to help.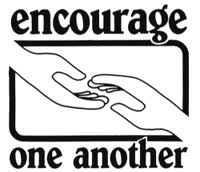 Want to encourage us in the Lord? Just take a moment to tell us about yourself and how you use (or will use) these presentations in your area.
Subscribe to New FREE PowerPoints:
Want to be notified every time a NEW PowerPoint is posted?
Free PowerPoint Sermon: Crown Him, Crown Him

The core truth of the gospel is that the Lord of Heaven and Earth abased Himself to save the object of His love—mankind. His Crown tells the story. He laid it aside only to be given a cruel crown of thorns in its stead. But, that is not the end of the story, is it!?
Free PowerPoint Sermon: The Trinity for Kids

This youthful presentation compares the triune nature of God to things we understand in nature like water and eggs. 8 views

Free PowerPoint Sermon: Prayer is Knocking on God's Door:

Knock and keep on knocking!! This lesson examines the teachings of Jesus and the New Testament writers regarding the believer's privilege of prayer. 8 views

Free PowerPoint Sermon: Working the Harvest

It's harvest time!! This lesson explains the Old Testament Harvest festivals, including their relationship to Jesus and His Church. We learn why the harvest is God's main agenda and we are strengthened and encouraged to finish His work! 8 views

Free PowerPoint Sermon: Tabernacle pt.1 – All God Cares About:

Did you know that all God cares about is being with His people? The entire bible is the story of God trying to reconcile with fallen man so that He might be in fellowship with us. The Tabernacle of Moses was both a place of temporary fellowship and a reflection of full reconciliation yet to come through Jesus Christ. 7 views

Free PowerPoint Sermon: Guard Your Heart: The Cain & Abel Story:.

There are two ways to respond to our sinful nature before God. We may choose to do good works and expect God to accept us gratefully, or we may choose to confess our sins and depend on nothing but His mercy and the sacrifice of His Son, Jesus. This lesson compares Cain and Abel with the New Testament story of the self righteous Publican and the humble sinner. Self righteousness in the heart will always lead to contempt for others. Guard your heart! 6 views

Free PowerPoint Sermon: "Relationship with God" :

This sermon explores several misconceptions about God and explains what it means to have a relationship with Him. We look at "relationship" as a position (in Christ); legal status (sons); and heart-felt feeling (friend). 5 views

Free PowerPoint Sermon: The Four Spiritual Laws in Two Languages

This is the second of two special services we designed for some visitors from Turkey. This lesson covers "The Four Spiritual Laws" in both English and Turkish. The PowerPoint can be adapted to any two languages. 5 views

Free PowerPoint Sermon: Pride of Man – Tower of Babel:

This presentation teaches us both of the dangers of human pride and the power of unity. This lesson includes a multiple choice quiz at the end. Remember, all glory belongs to the Lord! 5 views

Free PowerPoint Sermon: The Beatitudes:

Using bright and amusing graphics, this presentation compares the world's values with Christ's. 5 views

Free PowerPoint Sermon: Jesus Does Heart Transplants – Zacchaeus Meets Jesus

What a difference a single encounter with Jesus can have in the heart of a man. In this presentation, Zacchaeus meets Jesus and becomes so transformed he is a different man! 4 views

Free PowerPoint Sermon: The War Within (Two Wolves)

This famous tale illustrates the battle between our old nature and our new Christ nature. 4 views

Free PowerPoint Sermon: Tabernacle 13 – The Fence Pillars: My Redeemer Lives:

Our Redeemer started His saving work here on Earth (at the cross) and finished it when He entered Heaven with the redemption payment--His own blood. Standing in bronze sockets, under their silver caps, the tabernacle pillars typify this Heaven/Earth redemption connection. 4 views

Free PowerPoint Sermon: Tabernacle pt. 10 – Our Humble Servant:

In this lesson we cover the "Badger Skin" tent covering. Like Christ in the flesh, this outermost covering was not attractive to the casual observer, yet it held untold riches within. 4 views

Free PowerPoint Sermon: Jesus Feeds 5000:

Feeding the Bread of Life to a needy world is a daunting task. This story reminds us that Jesus needs only our willingness to serve, He will do the rest. The question and answer format of this lesson is designed to be thought provoking and conversation inducing. 4 views

Free PowerPoint Sermon – Gifts of the Spirit:

As a part of our Easter weekend, our guest speaker, Mandee Smith, ministered on the Holy Spirit and His gifts. This lesson stresses the promise of Jesus -- that He would not leave us without a Comforter. The PowerPoint is designed in a way that any denomination can adjust the list of Biblical gifts according to preference. 4 views

Free PowerPoint Sermon: Gratitude is the Key

How shall we then live? This is an old question with a one-word answer: GRATEFUL! In this lesson we learn how gratitude alone will deepen our relationship with The Savior, multiply our service and satiate our hearts. 4 views

Free PowerPoint Sermon: "Draw Near to God"

From His beloved inner circle, to those who followed Him solely for His miracles, to those who hated Him, Jesus had various levels of relationship with men. This sermon challenges the believer to draw closer to Jesus. 4 views

On the Path of Life — Latest News From Aggieland Faith:

Now that the heat is under control and the bike path is in place, God has been blessing our park church with young people. It started with one young man named Felix who has proved to be an Andrew (the apostle) spreading the word and bringing his friends...more... 4 views

Free PowerPoint Sermon: Lamb of God – Good Friday, Easter, Passover, Halloween

The concept of a sacrificial lamb is universal and timeless. It is especially prominent in Abrahamic religions such as Christianity, Judaism and Islam. This lamb is at the heart of the Gospel. In this lesson we learn how God has inserted the promise of the "Lamb of God" throughout the scriptures. 4 views

Free PowerPoint Sermon: Forgiveness: God's Required Course:

When we remember the extent of God's forgiveness toward us, we will be free to forgive others… seventy times seven times. 4 views

Free PowerPoint Sermon: Wise & Foolish Builder:

This is a very practical lesson with thought provoking questions on what it means to obey God with both our actions and our tongues. This presentation also includes the hilarious song "One Big Mess." 4 views

Jesus is the Way

Mankind tries so many ways to deliver himself from his own sinful nature. This is like trying to pull yourself out of quicksand. Try Jesus, He alone has the power to save us. 4 views

Free PowerPoint Sermon: Parable of the Talents:

When our Master returns, will He find us being faithful with the gifts and resources He provided? Are we investing in the Kingdom of God or just trying to get by and stay out of trouble? 4 views

Free PowerPoint Sermon: "Soldiers and Jesus" (July 4th, Veteran's Day, Memorial Day)

Here, the mission of a soldier is used as a stepping stone to depict Jesus as a Man with a mission. He was willing to lay down His life to save us from the enemy of sin and death. 3 views

How to Start an Outdoor Ministry

Want to start an outdoor ministry? This article explains exactly what we do and what we have learned along the way. We offer links to the equipment we use and instructions on the basics of sermon development–anyone can do it! This can be used for training young ministers. 3 views

Free PowerPoint Sermon: Joseph & His Brothers – They Hate the Good One:

"Does not the World hate you? Remember that it first hated me." John 15:18 Joseph's life is full of types and shadows of Christ. This first lesson on Joseph's life demonstrates the persecution that will befall any believer who dares to live Godly. Surely Jesus was hated for His goodness, and, like Joseph, He rose in power. One day, those who persecuted Him will bow before Him. 3 views

Free PowerPoint Sermon: Joseph – God Has the Plan:

"People can make all kinds of plans, but only the Lord's plan will happen." Proverbs 19:21 In this sermon, the life of Joseph is used as an example of God's wisdom exceeding our own. Can we trust that God knows what He is doing? 3 views

Free PowerPoint Sermon: Help, I Have a Hole in My Soul

Often, people contemplate life's bigger questions. They sense their greater purpose but, at the same time, fear their insignificance. They want to understand the reason for their existence and long for it to be more than a long-lived wasteland. Let's say it together, "Jesus Fills the Hole in My Soul." 3 views

Free PowerPoint Sermon: Good Samaritan:

In the story of the Good Samaritan, the lead character is unnamed—who is he? Is he merely an example of Christian love and hospitality—or much more? This story is nothing short of the Gospel itself. In it, we see all the players – sinful man, sin itself, good deeds, the Savior, the Holy Spirit, the church, and the second coming of Christ. It's all there! 3 views

Free PowerPoint Sermon: The Finger of Prophecy Pointing to Jesus:

In this lesson, we examine just 20 of the over 350 prophecies fulfilled by Jesus during His short time on Earth. The wonderful video at the end is 42 minutes long, and is good for playing in the background during an 'altar time' or 'after service.' 3 views