Featured PowerPoint this Week

March 15, 2017 |

Author
Kerusso
Free PowerPoint Sermon: "Crown Him, Crown Him "

Preview this PowerPoint Lesson Here:
Watch Our Service Here:
Coming Soon
————————————————————
Free PowerPoint Sermon: Crown Him, Crown Him
Before time began, the Father, the Son, and the Holy Spirit lived together in Heaven.
They decided to make the world and to fill it with animals and people.
The Father had Jesus speak His Word and at the Word of Jesus, the world was created.
Jesus made the world, all the animals and people, but there was a problem.
God knew that people were going to do bad things. They would rebel against Him and they would eventually be destroyed by sin.
Jesus would go down to Earth and lay down His life. He would die to save people from their sin.
It was the only way!
Jesus stood up from His throne, took off the crown
"Long before the world was made, God chose Christ to be given…" 1 Pet.1:20 NL
"And Christ became a human being and lived here on earth among us…"
1 John 1:14 TLB
Jesus spent His days on Earth teaching people the truth about God and healing them.
"… He taught in their meeting places and preached…"
"..Jesus also healed every kind of disease and sickness."
Mat. 9:35 CEV
Some people were very jealous of Jesus, and they wanted to hurt Him. They wanted to kill Him.
But most of the people liked Him—at first—and when He came to town riding on a donkey, they wanted to make Him their King.
"Your King is coming to you… He is riding on a young donkey… They brought the donkey… They put their clothes on the donkey and Jesus sat on it. Many people put their coats down on the road. Other people cut branches from the trees and put them along the way. The people… called out, "Greatest One! … Greatest One in the highest heaven." Mat. 21: 5-9 NLV
Jesus is the Greatest One of all. He is the King of
all Kings. But, He didn't look like a King that day because He wasn't wearing His Heavenly crown.
Sadly, not long after Jesus rode into town on a donkey, people began listening to the lies and bad things the jealous men were saying.
Soon, more and more people hated Jesus and wanted to kill Him. They shouted, "Crucify Him, crucify Him!"
They gave Him a very different crown! An ugly crown of long, painful, sharp thorns.
They began to laugh and make fun of Jesus. They acted like He was a fool to ever think He could be their King.
"… They twisted some thorn-twigs into a crown and put it on his head and put a stick in his right hand. They bowed low before him and jeered at him with the words, "Hail, your majesty, king of the Jews!""
"Then they spat on him, took the stick and hit him on the head with it. And when they had finished their fun, they… led him off for crucifixion." Mat 27:28-31 Phillips
From before time, all of Heaven worshipped Jesus around His throne. They worshipped Him all day, every day!
But now, He wears an ugly, cruel and hateful crown of thorns. The people are jeering, mocking and having a laugh at Jesus' expense. How dare He call Himself a King?!
But, Jesus is The King!
Even on the cross, wearing that mocking crown of thrones, He knew it in His heart.
"Jesus said, 'My kingdom is not from this world. My kingdom is from another place.'
'So you are a king, then!' said Pilate. Jesus answered, 'You say that I am a king. In fact, that's the reason I was born…"
They didn't make Jesus their King, instead they killed Him and they put Him in a tomb.
But, He didn't stay in that tomb. Just three days later, he came back to life and walked out of the tomb.
Jesus went back to His home in Heaven, sat on His throne, and placed His rightful crown back on His head.
"The one who sat there shone like jasper and ruby. Around the throne was a rainbow shining like an emerald… From the throne came flashes of lightning, rumblings and thunder." Rev. 4:2-5 NIRV
"…It's Jesus! He's the one who is now crowned with glory and honor because of the suffering of his death." Heb. 2:9 CEB
"And when he was a man, he was humble. He was even willing to die, yes, to die on a cross. That is why God has made him very great. God has given him a name above every name." Phil. 2:8, 9 CEB
"Everyone in heaven, everyone on earth, and everyone under the earth will kneel before the name of Jesus." Phil. 2:10 CEB
"His eyes were as a flame of fire, and on his head were many crowns…"
Rev. 19:12 KJV
"…for he is Lord of lords, and King of kings…"
Rev. 19:12 KJV
All sorts
of crowns have been worn all over the world and throughout history.
We are tempted to "crow" about our abilities and worldly achievements. We strut about wearing our crowns.
There are also crowns that Jesus Himself will give to faithful believers.
ccc
The twenty-four leaders get down before Him and worship Him Who lives forever. They lay their crowns before Him and say, "Our Lord and our God, it is right for You to have the shining-greatness and the honor and the power. You made all things. Rev. 4:10, 11 NLV
The crowns on Jesus's head are surely the crowns that we all lay at His feet.
With this act, we affirm that Jesus is the only true King.
Consider all the things we are proud of, who we are, what we do, and things we have accomplished and remember…
…Jesus is far better!
To save us, He traded His rightful crown for a crown of thorns.
Now, are we willing to give up our small crowns (the things we are proud about, who we are, what we do) and lay them at the feet of Jesus?
The only One truly worthy of any crown is Jesus Christ, the Lord of Lords and King of Kings.
Song: Worthy is the Lamb
Song: We Fall Down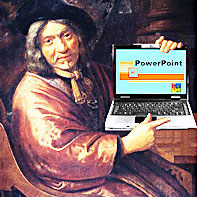 Our FREE PowerPoint Lessons & Sermons are, safe and easy to download. If you have any problems downloading or using them, we are happy to help.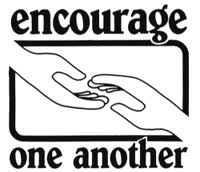 Want to encourage us in the Lord? Just take a moment to tell us about yourself and how you use (or will use) these presentations in your area.
Subscribe to New FREE PowerPoints:
Want to be notified every time a NEW PowerPoint is posted?
Free PowerPoint Sermon: Jesus Lives in an Upside-down House – From Christmas to the Cross-A Different Kind of Kingdom

Compared to The World, Jesus' Kingdom is an upside-down house. Up is down, first is last, and master is servant. In this lesson, we compare the Kingdom of God to a famous tourist attraction called "The Upside-down House." Do not be conformed to this world, but be transformed." Rom.12:2 13 views

Free Power-Point Sermon: Our Present Jesus – Christmas Sermon

Jesus is God's gift to the world! On that first Christmas, the Father gave His everything -- His only begotten Son! His gift came to us in a plain wrapper – human flesh. This wrapper was torn open at the cross where the gift was fully manifest. 5 views

Free PowerPoint Sermon: A Strange Way to Save the World

This Christmas sermon is based on the song, "Strange Way to Save the World" by 4Him. Added images and relevant scriptures bring this truth to life. 5 views

Free PowerPoint Sermon: Gratitude is the Key

How shall we then live? This is an old question with a one-word answer: GRATEFUL! In this lesson we learn how gratitude alone will deepen our relationship with The Savior, multiply our service and satiate our hearts. 3 views

Two Free PowerPoint Sermons: The Good Shepherd and the Sheep pt.1 & pt. 2

These lessons explore the sheep nature of mankind, the Shepherd heart of Jesus, bad shepherds and the Door of the sheep. 3 views

Free PowerPoint Sermon: God Works from the Inside Out

Like Martha, most people believe that religion works from the outside in—if we please God (they think), He will let you in. However, Mary's heart drew her to a better way—open your heart to God and He will change you from the inside out. 3 views

Free PowerPoint Sermons: Strong to the Finish Parts 1, 2 & 3 (Including, Signs of a Dying Church)

Using Christ's messages to the seven churches (book of Revelation) and Paul's metaphor of running a race, this three-part series explains why a dying church is not one that is losing members, but rather, one that is losing zeal and focus on our God-given mission. Lesson three features a very inspiring song (written by a young girl) called "Voice of the Martyrs." 3 views

Free PowerPoint Sermon: Wise & Foolish Builder:

This is a very practical lesson with thought provoking questions on what it means to obey God with both our actions and our tongues. This presentation also includes the hilarious song "One Big Mess." 3 views

Free PowerPoint Sermon: "All Full or All Empty"- A Thanksgiving-Pre-Christmas Sermon:

Can we ever have enough? Will we ever be satisfied? This sermon examines the differences between a grateful and an ungrateful heart. What is the true path to overflowing joy? 2 views

Free PowerPoint Sermon: "Relationship with God" :

This sermon explores several misconceptions about God and explains what it means to have a relationship with Him. We look at "relationship" as a position (in Christ); legal status (sons); and heart-felt feeling (friend). 2 views

Free PowerPoint Sermon: Pride of Man – Tower of Babel:

This presentation teaches us both of the dangers of human pride and the power of unity. This lesson includes a multiple choice quiz at the end. Remember, all glory belongs to the Lord! 2 views

Free PowerPoint Sermon: The World's Most Beautiful Christmas Tree

The tree on which Jesus was crucified, though covered in blood and decked with nothing but the lifeless body of a man with a mocking sign above His head, is the most beautiful Christmas tree ever! 2 views

Free PowerPoint Sermon: Parable of the Talents:

When our Master returns, will He find us being faithful with the gifts and resources He provided? Are we investing in the Kingdom of God or just trying to get by and stay out of trouble? 1 view

Free PowerPoint Sermon – Gifts of the Spirit:

As a part of our Easter weekend, our guest speaker, Mandee Smith, ministered on the Holy Spirit and His gifts. This lesson stresses the promise of Jesus -- that He would not leave us without a Comforter. The PowerPoint is designed in a way that any denomination can adjust the list of Biblical gifts according to preference. 1 view

Free PowerPoint Sermon: For Auld Lang Syne / For the Cross

Our precious Savior has walked beside us and paddled along with us through life's raging waters, yet we neglect and forget Him daily. Should Jesus be forgotten or should we renew that love we first felt way back at the cross of old? Note: This lesson contains a Christianized version of "Auld Lang Syne." 1 view

Free PowerPoint Sermon: Got Love?

Remember the age old question, "What is this thing called love?" How can we tell who really loves us? How can we know that we truly love others? Do we really love Christ? Jesus tells us how to know when genuine love is present. 1 view

Free PowerPoint Sermon: "Jesus: The Ultimate Stars & Stripes Forever" (July 4th, Veteran's Day, Memorial Day)

In this sermon, the American flag is compared to the broken body of Jesus. The stars represent His divinity, and the stripes His suffering. This presentation contains the wonderful story of the, "Forty Brave Soldiers for Jesus." 1 view

Free PowerPoint Sermon: Crown Him, Crown Him

The core truth of the gospel is that the Lord of Heaven and Earth abased Himself to save the object of His love—mankind. His Crown tells the story. He laid it aside only to be given a cruel crown of thorns in its stead. But, that is not the end of the story, is it!? 1 view

Free PowerPoint Sermon: Guard Your Heart: The Cain & Abel Story:.

There are two ways to respond to our sinful nature before God. We may choose to do good works and expect God to accept us gratefully, or we may choose to confess our sins and depend on nothing but His mercy and the sacrifice of His Son, Jesus. This lesson compares Cain and Abel with the New Testament story of the self righteous Publican and the humble sinner. Self righteousness in the heart will always lead to contempt for others. Guard your heart! 1 view

Free PowerPoint Sermon: God's Favorite Way to Save – Household Salvation:

This presentation examines the roles of fathers, mothers and children in leading their families to Christ. 1 view

Free PowerPoint Sermon: Jesus Tempted in the Wilderness – Fighting Temptation:

Jesus used verses from the scriptures to resist Satan's temptations, but is the Bible relevant to modern situations? This lesson uses a Q&A format to present biblical answers to common temptations facing youth today. 1 view

Free PowerPoint Sermon: Parable of Ten Virgins – Be Ready:

Are you ready for Christ's return? This lesson includes a sing-along rap song. 1 view

Free PowerPoint Sermon: The Trinity for Kids

This youthful presentation compares the triune nature of God to things we understand in nature like water and eggs. 1 view

Free PowerPoint Sermon: When Jesus Was a Lamb

The concept of a sacrificial lamb is universal and timeless. It is especially prominent in Abrahamic religions such as Christianity, Judaism and Islam. This lamb is at the heart of the Gospel. In this lesson we learn how God has placed the promise of the "Lamb of God" throughout the scriptures. 1 view

Free PowerPoint Sermon: ROCK Dads

Christ is our ROCK who SHOWS-UP, STANDS-Up, and STEPS-UP for His children. God is calling all men to be a ROCK just like our Savior. 1 view

Church Without Walls: Outdoor Preaching and Teaching

Tell the World We, at Campaign Kerusso, want to promote the practice of outdoor church services. Are you involved in a ministry of preaching or teaching the Gospel of Jesus Christ in an outdoor setting? We want to hear from you! Please tell us about your ministry in the comment area. Keep Up the Good Work 1 view

Free PowerPoint Sermon: Prayer is Knocking on God's Door:

Knock and keep on knocking!! This lesson examines the teachings of Jesus and the New Testament writers regarding the believer's privilege of prayer. 1 view

Free Gospel Tracts:

Free Gospel Tracts... Feel free to download, and use any of our free gospel tracts. They are designed to be printed 2 sided on colored paper and trimmed to size... 1 view

Free PowerPoint Sermon: Lot Chooses Bad Friends – Sodom & Gomorrah:

Some people think that faith in Christ can be simply added as a mere life enhancement, but this is untrue. It is impossible to love God and the world at the same time. Christ must be chosen and the world must be renounced. This extends to our leisure activities and our friendships. We cannot be friends with both the world and God. 1 view

Jesus is the Way

Mankind tries so many ways to deliver himself from his own sinful nature. This is like trying to pull yourself out of quicksand. Try Jesus, He alone has the power to save us. 1 view