March 6, 2017 |

Author
Kerusso
Free PowerPoint Christmas Sermon: Lessons from God's Creatures pt. 2

Preview this PowerPoint Lesson Here:
Watch Our Service Here:
God Bless
————————————————————
Free PowerPoint Sermon: Lessons from God's Creatures pt. 2 & 3
Lessons from
God's Creatures pt. 2 & 3
Previously…Part 1:
Lessons From Large Mammals
 Part 2: Lessons From Birds
 Little Birds: God Meets Their Needs
"Look at the birds! They don't worry about what to eat—they don't need to sow or reap or store up food—for your heavenly Father feeds them. And you are far more valuable to him than they are." Matt 6:25-27 TLB
 Video: Caring for a Fallen Sparrow
 Sparrow Questions
What do birds worry about?
How do birds grow & store food?
How do they get fed?
Who, in God's mind, are even more important than little birds?
How do we know God will watch over us?
 Doves are Gentle & Very Kind
"Listen! I am sending you, and you will be like sheep among wolves. So be smart like snakes. But also be like doves and don't hurt anyone."
Mat. 10:16 ERV
 If Only We Were All As Gentle Doves
 Dove Questions
What happens to a little sheep in the middle of a pack of wolves?
How is this sheep like a believer in a world of unbelievers?
How can believers be smarter as they relate to unbelievers?
How can believers be more like doves (and like Jesus)?
 Eagles Fly Above It All
& Are Forever Renewed
"But those who trust in the Lord will become strong again. They will be like eagles that grow
 God Gives Us An Eagle's Viewpoint–Far Above Worldly Concerns
An eagle uses the storm to lift him up above the clouds.
Eagle Questions
 Video: Ants Work Hard
 Ants Aren't Afraid of Hard Work
"You people who don't want to work, think about the ant! Consider its ways and be wise!" Prov. 6:6 NIRV
Ant Questions
"The spider taketh hold with her hands, and is in kings' palaces." Pv. 30:28 KJV
 Spiders (or Lizards) Grab Hold and Hang on Tight
"Be ye strong, therefore, and do not let your hands be weak, for your work shall be rewarded." 2 Chron. 15:7
Spider Questions
 Locusts Work Together As Equals
"Locusts have no king, but march like an army" Pv. 30:27 CEV
 Video: Locusts on a Mission
"Is Apollos so important? Is Paul so important? We are only servants of God who helped you believe. Each one of us did the work God gave us to do."
1 Cor. 3:5 ERV
Locust Questions
 Questions about Birds & Bugs
When it comes to work, what is the difference between God's little birds and His busy bugs?
Food for thought:
Are we to work hard or trust God?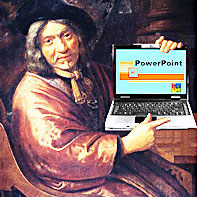 Our FREE PowerPoint Lessons & Sermons are, safe and easy to download. If you have any problems downloading or using them, we are happy to help.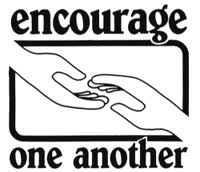 Want to encourage us in the Lord? Just take a moment to tell us about yourself and how you use (or will use) these presentations in your area.
Subscribe to New FREE PowerPoints:
Want to be notified every time a NEW PowerPoint is posted?
Free PowerPoint Sermon: Crown Him, Crown Him

The core truth of the gospel is that the Lord of Heaven and Earth abased Himself to save the object of His love—mankind. His Crown tells the story. He laid it aside only to be given a cruel crown of thorns in its stead. But, that is not the end of the story, is it!?

(0)
Free PowerPoint Sermon: Joseph – God Has the Plan:

"People can make all kinds of plans, but only the Lord's plan will happen." Proverbs 19:21 In this sermon, the life of Joseph is used as an example of God's wisdom exceeding our own. Can we trust that God knows what He is doing? 3 views | 0 comments

Free PowerPoint Sermon: Abram – Walk by Faith:

The true cost of embarking on a walk of faith and following Jesus is examined in this lesson. What did it cost Abram and the disciples? What will it cost us? Faith is about what we cling to. We cannot cling to God, unless we let go of everything else. 3 views | 0 comments

Free PowerPoint Sermon: Wise & Foolish Builder:

This is a very practical lesson with thought provoking questions on what it means to obey God with both our actions and our tongues. This presentation also includes the hilarious song "One Big Mess." 3 views | 0 comments

Free PowerPoint Sermon: Parable of the Talents:

When our Master returns, will He find us being faithful with the gifts and resources He provided? Are we investing in the Kingdom of God or just trying to get by and stay out of trouble? 2 views | 0 comments

Free PowerPoint Sermon: The Trinity for Kids

This youthful presentation compares the triune nature of God to things we understand in nature like water and eggs. 2 views | 0 comments

Free PowerPoint Sermon: Help, I Have a Hole in My Soul

This sermon is well suited for youth as they often contemplate life's bigger questions. They sense their greater purpose but, at the same time, fear insignificance. They want to understand the reason for their existence and long for it to be far more than a life-long wasteland. Let's say it together, "Jesus Fills the Hole in My Soul." 2 views | 0 comments

Free PowerPoint Sermon: The Storm Stopper (Jesus Calms the Storm):

Can you think of a time when you were scared? How comforting it is to remember that Jesus is still in control. This presentation includes a great song called, "Sometimes He Calms the Storm, and other Times He Calms His Child!" 2 views | 0 comments

Free PowerPoint Sermon: God Looks at the Heart:

In today's style and beauty obsessed world, this lesson teaches us about the type of beauty God really cares about – a beautiful heart. This presentation includes the famous Dove commercial showing how beauty commercials are really made – retouching and all! 2 views | 0 comments

Free PowerPoint Sermon: Jesus Feeds 5000:

Feeding the Bread of Life to a needy world is a daunting task. This story reminds us that Jesus needs only our willingness to serve, He will do the rest. The question and answer format of this lesson is designed to be thought provoking and conversation inducing. 2 views | 0 comments

Free PowerPoint Sermon: YOU Turn – Repentance is a Choice:

"From that time Jesus began to preach, and to say, 'Repent." Mat. 4:17. The OT prophets, John the Baptist, Jesus and His disciples considered 'repentance' to be their primary message. Perhaps it is time to reacquaint ourselves with this essential truth. 2 views | 0 comments

Free PowerPoint Sermon: Parable of the Sower:

Follow the adventures of this charming "Gospel Seed" as he lands in every kind of earth. In this presentation, we learn about the hearts of men and the different ways they respond to the Gospel message. 2 views | 0 comments

Free PowerPoint Sermon: Christ in You the Hope of Glory:

This lesson on the Ten Commandments, while explaining what each commandment means, teaches that we are unable to obey them by any means of our own. We need Jesus Christ living inside us and changing us into His glorious image. 2 views | 0 comments

Free PowerPoint Sermon: Are Believers Bonkers? – A Lesson in Faith – Hebrews 11

Like Father Abraham, believers start ventures they could never complete, fight enemies too powerful to defeat, and rely on blessings they cannot see. Men might call this "bonkers," but God just calls it faith! 1 view | 0 comments

Free PowerPoint Sermon: Parable of Ten Virgins – Be Ready:

Are you ready for Christ's return? This lesson includes a sing-along rap song. 1 view | 0 comments

Free PowerPoint Sermon – Seven Bible Mothers:

A short biography of seven different mothers of the bible. 1 view | 0 comments

Free PowerPoint Sermon: "All Full or All Empty"- A Thanksgiving-Pre-Christmas Sermon:

Can we ever have enough? Will we ever be satisfied? This sermon examines the differences between a grateful and an ungrateful heart. What is the true path to overflowing joy? 1 view | 0 comments

Jesus is the Way

Mankind tries so many ways to deliver himself from his own sinful nature. This is like trying to pull yourself out of quicksand. Try Jesus, He alone has the power to save us. 1 view | 0 comments

Free PowerPoint Sermon: Beyond the Five Senses:

Mankind has a unique sense of a reality that goes beyond what his five senses tell him. This lesson explains the longing and the moral compass that God has built into every human soul so that he might draw men to Himself. 1 view | 0 comments

Free PowerPoint Sermon: Working the Harvest

It's harvest time. This lesson explains the Old Testament Harvest festivals, including their relationship to Jesus and His Church. We learn why the harvest is God's main agenda and we are strengthened and encouraged to finish His work! 1 view | 0 comments

Free PowerPoint Sermon: The Lord's Prayer:

This is a great tool for teaching and memorizing the Lord's Prayer. 1 view | 0 comments

Free PowerPoint Sermon: If Jesus Were Here Now

Psalm 139 tells us that the Lord is always there. We can not hide from Him, nor can we outrun His love. 1 view | 0 comments

Free PowerPoint Sermon: How Believers are Like Tomatoes

We preached this at a Tomato Festival. It compares growing tomatoes with growing believers. 1 view | 0 comments

Free PowerPoint Sermon: God is Love

This sermon looks at three things that God's love is like: 1) Raging Flood Waters 2) A Sweet Perfume 3) A Slave Master It includes an illustration about the romantic tradition of "Love Locks." 1 view | 0 comments

Free PowerPoint Sermon: Parable of Two Debtors – Woman Washes Jesus' Feet:

All people owe a debt to God for their sins. Although each of us owes a great deal, we tend to believe that some of us are less indebted than others—we believe in degrees of sinfulness. This story shows us that there are no degrees of sinfulness, but there are degrees of awareness of sin. 1 view | 0 comments

Free PowerPoint Sermon: Tabernacle pt.1 – All God Cares About:

Did you know that all God cares about is being with His people? The entire bible is the story of God trying to reconcile with fallen man so that He might be in fellowship with us. The Tabernacle of Moses was both a place of temporary fellowship and a reflection of full reconciliation yet to come through Jesus Christ. 1 view | 0 comments

Free PowerPoint Sermon: Guard Your Heart: The Cain & Abel Story:.

There are two ways to respond to our sinful nature before God. We may choose to do good works and expect God to accept us gratefully, or we may choose to confess our sins and depend on nothing but His mercy and the sacrifice of His Son, Jesus. This lesson compares Cain and Abel with the New Testament story of the self righteous Publican and the humble sinner. Self righteousness in the heart will always lead to contempt for others. Guard your heart! 1 view | 0 comments

Free PowerPoint Sermon: "I Am the Door":

This presentation examines The Shepherd's responsibilities as a 'sheep door' and our invitation to enter in and be safe. 1 view | 0 comments

Free PowerPoint Sermon: "Relationship with God" :

This sermon explores several misconceptions about God and explains what it means to have a relationship with Him. We look at "relationship" as a position (in Christ); legal status (sons); and heart feeling (friend). 1 view | 0 comments

Free PowerPoint Sermon: "Jesus: The Ultimate Stars & Stripes Forever" (July 4th, Veteran's Day, Memorial Day)

In this sermon, the American flag is compared to the broken body of Jesus. The stars represent His divinity, and the stripes His suffering. This presentation contains the wonderful story of the, "Forty Brave Soldiers for Jesus." 1 view | 0 comments

Seekers and New Believers

Learn about salvation through faith in Jesus Christ or how to grow as a new believer. 1 view | 0 comments