Featured PowerPoint this Week

June 16, 2017 |

Author
Kerusso
Outreach Quote of the Day:
Someone asked, 'Will the heathen who have never heard the Gospel be saved?'

With me, it is more a question of whether we — who have the Gospel and fail to give it to those who have not — can be saved."

Charles Spurgeon
Free PowerPoint Sermon: How Believers are Like Tomatoes

Preview this PowerPoint Lesson Here:
Watch Our Services Here:
Third Preaching

Second Preaching

First Preaching

————————————————————
Free PowerPoint Sermon Transcript: Christian Believers are Like Tomatoes
Abundant Light
"To ensure the plants grow stocky, not spindly, keep the young plants only a couple of inches from fluorescent grow lights."
"Then Jesus spoke out again, 'I am the light of the world. The one who follows me will never walk in darkness, but will have the light of life.' Jn. 8:12
Abundant Water
Use a Rock for Drought Times
Keep the Water Fresh & Clean
Water Consistently
Don't Skip Days
Wind & Movement
Cover Mulch
"Cover the ground with 2 to 4 inches of mulch to minimize weeds and help keep the soil evenly moist"
"When you pray, go into a room alone and close the door. Pray to your Father in private. He knows what is done in private, and he will reward you." Mat. 6:5
Beware of a Hard Frost
"When the first hard frost threatens, pull the plant and hang it upside down in the basement."
"If my own people will humbly pray and turn back to me and stop sinning, then I will answer them from heaven. I will forgive them…" Mat. 6:5
Young Ones Need Support
"Staking keeps developing tomato fruit off the ground, while caging lets the plant hold itself upright."
"So encourage each other and help each other grow stronger in faith, just as you are already doing." 1 Thess. 5:11
Go Deeper
"Plant your tomato plants deeper than they come in the pot, all the way up to the top few leaves."
"So flee youthful desires and PURSUE righteousness, faith, love, and peace, with those who call on the Lord out of a pure heart." 1 Tim. 2:22
Give Them Room to Grow
"Give each plant enough room to grow. Crowded conditions inhibit their growth and lead to disease."
"…equipping the saints for the work of ministry, to build up the body of Christ, until we all reach unity in the faith and in the knowledge of God's Son, growing into maturity…" Eph. 4:23, 13
They are Not All the Same
"Tomatoes grow in all sizes, from tiny "currant" to "cherry" to large "beefsteak."
"A body is made up of many parts, and each of them has its own use." Rom. 12:4
Preparing the Ground
"Till soil to about 1 foot and mix in fertilizer."
They Have Challenges to Overcome
Fruitful
The Branches Need the Vine
"Leave your tomatoes on the vine as long as possible."
"I am the vine, and you are the branches. Those who remain in me, and I in them, will bear much fruit; for you can do nothing without me." Jn. 15:5
Feeds the Hungry
"Spanish explorers returned home from the New World with tomatoes. Wealthy people believed that the fruits were poisonous. Only the peasants were brave (and HUNGRY) enough to eat them."
"Brothers, consider your calling: Not many are wise from a human perspective, not many powerful, not many of noble birth." 1 Cor. 1:26
Bottom Hangers
"Practice crop rotation from year to year to prevent diseases that may have overwintered."
"Change your hearts and lives! Turn back to God so that your sins may be wiped away." Acts. 3:19
Suckers
"Pinch and remove suckers that develop in the joint. They won't bear fruit and will take energy away from the rest of the plant."
"For we hear that there are some among you who are idle. They are not busy but busybodies." 1 Thess. 3:11
"Never refrigerate tomatoes, because temperatures below 55° cause the precious flavor compounds to break down."
"Because disobedience will expand, the love of many will grow cold." Mat. 24:12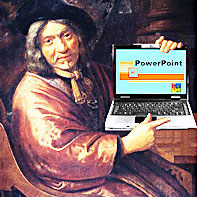 Our FREE PowerPoint Lessons & Sermons are, safe and easy to download. If you have any problems downloading or using them, we are happy to help.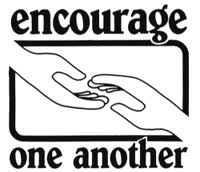 Want to encourage us in the Lord? Just take a moment to tell us about yourself and how you use (or will use) these presentations in your area.
Subscribe to New FREE PowerPoints:
Want to be notified every time a NEW PowerPoint is posted?
Free PowerPoint Sermon: Jesus Lives in an Upside-down House – From Christmas to the Cross-A Different Kind of Kingdom

Compared to The World, Jesus' Kingdom is an upside-down house. Up is down, first is last, and master is servant. In this lesson, we compare the Kingdom of God to a famous tourist attraction called "The Upside-down House." Do not be conformed to this world, but be transformed." Rom.12:2 13 views

Free Power-Point Sermon: Our Present Jesus – Christmas Sermon

Jesus is God's gift to the world! On that first Christmas, the Father gave His everything -- His only begotten Son! His gift came to us in a plain wrapper – human flesh. This wrapper was torn open at the cross where the gift was fully manifest. 5 views

Free PowerPoint Sermon: A Strange Way to Save the World

This Christmas sermon is based on the song, "Strange Way to Save the World" by 4Him. Added images and relevant scriptures bring this truth to life. 5 views

Free PowerPoint Sermon: Gratitude is the Key

How shall we then live? This is an old question with a one-word answer: GRATEFUL! In this lesson we learn how gratitude alone will deepen our relationship with The Savior, multiply our service and satiate our hearts. 3 views

Two Free PowerPoint Sermons: The Good Shepherd and the Sheep pt.1 & pt. 2

These lessons explore the sheep nature of mankind, the Shepherd heart of Jesus, bad shepherds and the Door of the sheep. 3 views

Free PowerPoint Sermon: God Works from the Inside Out

Like Martha, most people believe that religion works from the outside in—if we please God (they think), He will let you in. However, Mary's heart drew her to a better way—open your heart to God and He will change you from the inside out. 3 views

Free PowerPoint Sermons: Strong to the Finish Parts 1, 2 & 3 (Including, Signs of a Dying Church)

Using Christ's messages to the seven churches (book of Revelation) and Paul's metaphor of running a race, this three-part series explains why a dying church is not one that is losing members, but rather, one that is losing zeal and focus on our God-given mission. Lesson three features a very inspiring song (written by a young girl) called "Voice of the Martyrs." 3 views

Free PowerPoint Sermon: Wise & Foolish Builder:

This is a very practical lesson with thought provoking questions on what it means to obey God with both our actions and our tongues. This presentation also includes the hilarious song "One Big Mess." 3 views

Free PowerPoint Sermon: "All Full or All Empty"- A Thanksgiving-Pre-Christmas Sermon:

Can we ever have enough? Will we ever be satisfied? This sermon examines the differences between a grateful and an ungrateful heart. What is the true path to overflowing joy? 2 views

Free PowerPoint Sermon: "Relationship with God" :

This sermon explores several misconceptions about God and explains what it means to have a relationship with Him. We look at "relationship" as a position (in Christ); legal status (sons); and heart-felt feeling (friend). 2 views

Free PowerPoint Sermon: Pride of Man – Tower of Babel:

This presentation teaches us both of the dangers of human pride and the power of unity. This lesson includes a multiple choice quiz at the end. Remember, all glory belongs to the Lord! 2 views

Free PowerPoint Sermon: The World's Most Beautiful Christmas Tree

The tree on which Jesus was crucified, though covered in blood and decked with nothing but the lifeless body of a man with a mocking sign above His head, is the most beautiful Christmas tree ever! 2 views

Free PowerPoint Sermon: Parable of the Talents:

When our Master returns, will He find us being faithful with the gifts and resources He provided? Are we investing in the Kingdom of God or just trying to get by and stay out of trouble? 1 view

Free PowerPoint Sermon – Gifts of the Spirit:

As a part of our Easter weekend, our guest speaker, Mandee Smith, ministered on the Holy Spirit and His gifts. This lesson stresses the promise of Jesus -- that He would not leave us without a Comforter. The PowerPoint is designed in a way that any denomination can adjust the list of Biblical gifts according to preference. 1 view

Free PowerPoint Sermon: For Auld Lang Syne / For the Cross

Our precious Savior has walked beside us and paddled along with us through life's raging waters, yet we neglect and forget Him daily. Should Jesus be forgotten or should we renew that love we first felt way back at the cross of old? Note: This lesson contains a Christianized version of "Auld Lang Syne." 1 view

Free PowerPoint Sermon: Got Love?

Remember the age old question, "What is this thing called love?" How can we tell who really loves us? How can we know that we truly love others? Do we really love Christ? Jesus tells us how to know when genuine love is present. 1 view

Free PowerPoint Sermon: "Jesus: The Ultimate Stars & Stripes Forever" (July 4th, Veteran's Day, Memorial Day)

In this sermon, the American flag is compared to the broken body of Jesus. The stars represent His divinity, and the stripes His suffering. This presentation contains the wonderful story of the, "Forty Brave Soldiers for Jesus." 1 view

Free PowerPoint Sermon: Crown Him, Crown Him

The core truth of the gospel is that the Lord of Heaven and Earth abased Himself to save the object of His love—mankind. His Crown tells the story. He laid it aside only to be given a cruel crown of thorns in its stead. But, that is not the end of the story, is it!? 1 view

Free PowerPoint Sermon: Guard Your Heart: The Cain & Abel Story:.

There are two ways to respond to our sinful nature before God. We may choose to do good works and expect God to accept us gratefully, or we may choose to confess our sins and depend on nothing but His mercy and the sacrifice of His Son, Jesus. This lesson compares Cain and Abel with the New Testament story of the self righteous Publican and the humble sinner. Self righteousness in the heart will always lead to contempt for others. Guard your heart! 1 view

Free PowerPoint Sermon: God's Favorite Way to Save – Household Salvation:

This presentation examines the roles of fathers, mothers and children in leading their families to Christ. 1 view

Free PowerPoint Sermon: Jesus Tempted in the Wilderness – Fighting Temptation:

Jesus used verses from the scriptures to resist Satan's temptations, but is the Bible relevant to modern situations? This lesson uses a Q&A format to present biblical answers to common temptations facing youth today. 1 view

Free PowerPoint Sermon: Parable of Ten Virgins – Be Ready:

Are you ready for Christ's return? This lesson includes a sing-along rap song. 1 view

Free PowerPoint Sermon: The Trinity for Kids

This youthful presentation compares the triune nature of God to things we understand in nature like water and eggs. 1 view

Free PowerPoint Sermon: When Jesus Was a Lamb

The concept of a sacrificial lamb is universal and timeless. It is especially prominent in Abrahamic religions such as Christianity, Judaism and Islam. This lamb is at the heart of the Gospel. In this lesson we learn how God has placed the promise of the "Lamb of God" throughout the scriptures. 1 view

Free PowerPoint Sermon: ROCK Dads

Christ is our ROCK who SHOWS-UP, STANDS-Up, and STEPS-UP for His children. God is calling all men to be a ROCK just like our Savior. 1 view

Church Without Walls: Outdoor Preaching and Teaching

Tell the World We, at Campaign Kerusso, want to promote the practice of outdoor church services. Are you involved in a ministry of preaching or teaching the Gospel of Jesus Christ in an outdoor setting? We want to hear from you! Please tell us about your ministry in the comment area. Keep Up the Good Work 1 view

Free PowerPoint Sermon: Prayer is Knocking on God's Door:

Knock and keep on knocking!! This lesson examines the teachings of Jesus and the New Testament writers regarding the believer's privilege of prayer. 1 view

Free Gospel Tracts:

Free Gospel Tracts... Feel free to download, and use any of our free gospel tracts. They are designed to be printed 2 sided on colored paper and trimmed to size... 1 view

Free PowerPoint Sermon: Lot Chooses Bad Friends – Sodom & Gomorrah:

Some people think that faith in Christ can be simply added as a mere life enhancement, but this is untrue. It is impossible to love God and the world at the same time. Christ must be chosen and the world must be renounced. This extends to our leisure activities and our friendships. We cannot be friends with both the world and God. 1 view

Jesus is the Way

Mankind tries so many ways to deliver himself from his own sinful nature. This is like trying to pull yourself out of quicksand. Try Jesus, He alone has the power to save us. 1 view