Featured PowerPoint this Week
Free PowerPoint Sermon: Leave it On the Field for Jesus

The expression, "Leave it on the field" means players should completely spend themselves in service to their coach and team. All that is in them should be left on the field!!!

Our coach is Jesus and our field is the World—are we prepared to spend ourselves in His service?

(0)


November 10, 2015 |

Author
Kerusso
This lesson examines the duties of the priests of Israel. It seems they spent a great deal of time sprinkling things with blood, water, salt and oil. Even Jesus, as our High Priest, sprinkles us with the blood of the cross, the water of the Word, and the oil of His Spirit. May our ministries reflect His as we "sprinkle" God's people.
Read the rest of this entry »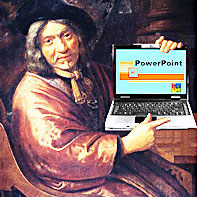 Our FREE PowerPoint Lessons & Sermons are, safe and easy to download. If you have any problems downloading or using them, we are happy to help.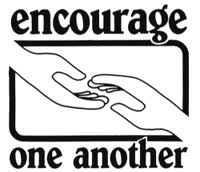 Want to encourage us in the Lord? Just take a moment to tell us about yourself and how you use (or will use) these presentations in your area.
Subscribe to New FREE PowerPoints:
Want to be notified every time a NEW PowerPoint is posted?
Free PowerPoint Sermon: Crown Him, Crown Him

The core truth of the gospel is that the Lord of Heaven and Earth abased Himself to save the object of His love—mankind. His Crown tells the story. He laid it aside only to be given a cruel crown of thorns in its stead. But, that is not the end of the story, is it!?

(0)
Free PowerPoint Sermon: Leave it On the Field for Jesus

The expression, "Leave it on the field" means players should completely spend themselves in service to their coach and team. All that is in them should be left on the field!!! Our coach is Jesus and our field is the World—are we prepared to spend ourselves in His service? 5 views | 0 comments

Free PowerPoint Sermon: The Four Spiritual Laws in Two Languages

This is the second of two special services we designed for some visitors from Turkey. This lesson covers "The Four Spiritual Laws" in both English and Turkish. The PowerPoint can be adapted to any two languages. 4 views | 0 comments

Free PowerPoint Sermon: Jesus is Better – Jacob & Esau

These brothers, born the same day, grew to desire different things from life. One brother had a heart for the things of God, while the other was content to fill his belly. What would you trade for Jesus? You name it—Jesus is better. He's even better than football! 2 views | 0 comments

Old Paths: "Hebrides Revival 1949" or, "The Holy Ghost Mulligan" or, "The Church that Turned Around!"

Throughout history God has periodically poured out what might be called, "Holy Ghost tsunamis of sin conviction." These would begin with the church people and soon spread throughout the area. One such time of manifest holiness was in the Hebrides Islands, 1949...more... 2 views | 0 comments

Free PowerPoint Sermon: YOU Turn – Repentance is a Choice:

"From that time Jesus began to preach, and to say, 'Repent." Mat. 4:17. The OT prophets, John the Baptist, Jesus and His disciples considered 'repentance' to be their primary message. Perhaps it is time to reacquaint ourselves with this essential truth. 2 views | 0 comments

Free PowerPoint Sermon: God Looks at the Heart:

In today's style and beauty obsessed world, this lesson teaches us about the type of beauty God really cares about – a beautiful heart. This presentation includes the famous Dove commercial showing how beauty commercials are really made – retouching and all! 1 view | 0 comments

"Go! Have Church in the Park" Evengelism, Outreach

Start your own meetings Go outside the church walls Use a park pavilion Use your garage Use your backyard Go… Be Creative You Can Do It GO!... GO! 1 view | 0 comments

Free PowerPoint Sermon: God is Love

This sermon looks at three things that God's love is like: 1) Raging Flood Waters 2) A Sweet Perfume 3) A Slave Master It includes an illustration about the romantic tradition of "Love Locks." 1 view | 0 comments

Free PowerPoint Sermon: Got Love?

Remember the age old question, "What is this thing called love?" How can we tell who really loves us? How can we know that we truly love others? Do we really love Christ? Jesus tells us how to know when genuine love is present. 1 view | 0 comments

Free PowerPoint Sermon: Wise & Foolish Builder:

This is a very practical lesson with thought provoking questions on what it means to obey God with both our actions and our tongues. This presentation also includes the hilarious song "One Big Mess." 1 view | 0 comments

Free PowerPoint Sermon-Never Fly Without the Jesus Nut

Every helicopter has an essential part called "The Jesus Nut." If this one part comes loose, the aircraft will fall to its doom. This lesson examines each part of a helicopter and compares them to the Christian experience. 1 view | 0 comments

Free PowerPoint Sermon: The Trinity for Kids

This youthful presentation compares the triune nature of God to things we understand in nature like water and eggs. 1 view | 0 comments

Free PowerPoint Sermon: Beyond the Five Senses:

Mankind has a unique sense of a reality that goes beyond what his five senses tell him. This lesson explains the longing and the moral compass that God has built into every human soul so that he might draw men to Himself. 1 view | 0 comments

Free PowerPoint Sermon: "Soldiers and Jesus" (July 4th, Veteran's Day, Memorial Day)

Here, the mission of a soldier is used as a stepping stone to depict Jesus as a Man with a mission. He was willing to lay down His life to save us from the enemy of sin and death. 1 view | 0 comments

Free PowerPoint Sermon: Help, I Have a Hole in My Soul

Often, people contemplate life's bigger questions. They sense their greater purpose but, at the same time, fear their insignificance. They want to understand the reason for their existence and long for it to be more than a long-lived wasteland. Let's say it together, "Jesus Fills the Hole in My Soul." 1 view | 0 comments

Free PowerPoint Sermon: Prayer is Knocking on God's Door:

Knock and keep on knocking!! This lesson examines the teachings of Jesus and the New Testament writers regarding the believer's privilege of prayer. 1 view | 0 comments

Free PowerPoint Sermon: "Relationship with God" :

This sermon explores several misconceptions about God and explains what it means to have a relationship with Him. We look at "relationship" as a position (in Christ); legal status (sons); and heart feeling (friend). 1 view | 0 comments

Free PowerPoint Sermon: Pride of Man – Tower of Babel:

This presentation teaches us both of the dangers of human pride and the power of unity. This lesson includes a multiple choice quiz at the end. Remember, all glory belongs to the Lord! 1 view | 0 comments

Free PowerPoint Sermon: The Storm Stopper (Jesus Calms the Storm):

Can you think of a time when you were scared? How comforting it is to remember that Jesus is still in control. This presentation includes a great song called, "Sometimes He Calms the Storm, and other Times He Calms His Child!" 1 view | 0 comments

Newsletter: April 26, 2012

1) The CK Concepts List -10 Top Words 2) Easter in the Park 3) Tabernacle in the Tabernacle - Based on a Study by Beth Moore 4) Campaign Kerusso Around the World 1 view | 0 comments

Free PowerPoint Sermon: The Beatitudes:

Using bright and amusing graphics, this presentation compares the world's values with Christ's. 1 view | 0 comments