Featured PowerPoint this Week


January 30, 2014 |

Author
Kerusso
If the groundhog stays in his hole, winter will continue for six more weeks--so tradition says. But, if he comes out--spring has come. Thank God Jesus came out of his tomb and ended the winter of sin.
Read the rest of this entry »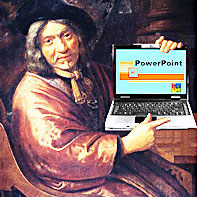 Our FREE PowerPoint Lessons & Sermons are, safe and easy to download. If you have any problems downloading or using them, we are happy to help.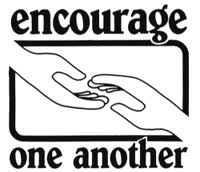 Want to encourage us in the Lord? Just take a moment to tell us about yourself and how you use (or will use) these presentations in your area.
Subscribe to New FREE PowerPoints:
Want to be notified every time a NEW PowerPoint is posted?
Free PowerPoint Sermon: "All Full or All Empty"- A Thanksgiving-Pre-Christmas Sermon:

Can we ever have enough? Will we ever be satisfied? This sermon examines the differences between a grateful and an ungrateful heart. What is the true path to overflowing joy? 9 views

Free PowerPoint Sermon: A Strange Way to Save the World

This Christmas sermon is based on the song, "Strange Way to Save the World" by 4Him. Added images and relevant scriptures bring this truth to life. 7 views

Free Power-Point Sermon: Our Present Jesus – Christmas Sermon

Jesus is God's gift to the world! On that first Christmas, the Father gave His everything -- His only begotten Son! His gift came to us in a plain wrapper – human flesh. This wrapper was torn open at the cross where the gift was fully manifest. 7 views

Free PowerPoint Sermon: Prayer is Knocking on God's Door:

Knock and keep on knocking!! This lesson examines the teachings of Jesus and the New Testament writers regarding the believer's privilege of prayer. 7 views

Free PowerPoint Sermon: Jesus Lives in an Upside-down House – From Christmas to the Cross-A Different Kind of Kingdom

Compared to The World, Jesus' Kingdom is an upside-down house. Up is down, first is last, and master is servant. In this lesson, we compare the Kingdom of God to a famous tourist attraction called "The Upside-down House." Do not be conformed to this world, but be transformed." Rom.12:2 5 views

Free PowerPoint Sermon: The World's Most Beautiful Christmas Tree

The tree on which Jesus was crucified, though covered in blood and decked with nothing but the lifeless body of a man with a mocking sign above His head, is the most beautiful Christmas tree ever! 5 views

Free PowerPoint Sermon: Christ in You the Hope of Glory:

This lesson on the Ten Commandments, while explaining what each commandment means, teaches that we are unable to obey them by any means of our own. We need Jesus Christ living inside us and changing us into His glorious image. 3 views

Free PowerPoint Sermon: God Will Never Give Up on You:

"I said in my haste, I am cut off from before your eyes." Ps. 31:22 This lesson examines God's love for His children. A love so strong, it overpowers our own self-doubt and sin-shame. 2 views

Free Gospel Tracts:

Free Gospel Tracts... Feel free to download, and use any of our free gospel tracts. They are designed to be printed 2 sided on colored paper and trimmed to size... 2 views

Free PowerPoint Sermon: "Soldiers and Jesus" (July 4th, Veteran's Day, Memorial Day)

Here, the mission of a soldier is used as a stepping stone to depict Jesus as a Man with a mission. He was willing to lay down His life to save us from the enemy of sin and death. 2 views

Free PowerPoint Sermon: How Great is Our SMALL God – Thanksgiving for Small Blessings

There is nothing small about our God; His crumbs are as great as His full loaves; His whispers are as mighty as His shouts, and His tender touch is as moving as an earthquake. Often, we fail to see His glory because we are looking too high. Look for Him in the everyday, small things. 2 views

Free PowerPoint Sermon: The Lord's Prayer:

This is a great tool for teaching and memorizing the Lord's Prayer. 2 views

Free PowerPoint Sermon: The Treasure in the Field!

This lesson explains the Lord's parable about the man who found a treasure in the field. Oh, how great is the worth of a human soul to God? How cheerfully He sacrifices all that He has to buy the field (the World) which harbors His hidden treasure (the Church). 1 view

Free PowerPoint Sermon: Pride of Man – Tower of Babel:

This presentation teaches us both of the dangers of human pride and the power of unity. This lesson includes a multiple choice quiz at the end. Remember, all glory belongs to the Lord! 1 view

Devotional (July 4th, Veteran's Day, Memorial Day)

A Soldier & Jesus Reflections on Jesus as a soldier fighting a battle for the souls of mankind. 1 view

Free PowerPoint Sermon: The Storm Stopper (Jesus Calms the Storm):

Can you think of a time when you were scared? How comforting it is to remember that Jesus is still in control. This presentation includes a great song called, "Sometimes He Calms the Storm, and other Times He Calms His Child!" 1 view

Free PowerPoint Sermon: Are Believers Bonkers? – A Lesson in Faith – Hebrews 11

Like Father Abraham, believers start ventures they could never complete, fight enemies too powerful to defeat, and rely on blessings they cannot see. Men might call this "bonkers," but God just calls it faith! 1 view

Free PowerPoint Sermon: Joseph – The Rejected Became the Cornerstone

Joseph didn't seem like much when his brothers tried to kill him and then sold him into slavery. Little did they know they would one day be begging him to save their whole family. If we reject Jesus, He will let us, but we are rejecting the only one who can save us from our sins. 1 view

Free PowerPoint Sermon: Forgiveness: God's Required Course:

When we remember the extent of God's forgiveness toward us, we will be free to forgive others… seventy times seven times. 1 view

Free PowerPoint Sermon: God Works from the Inside Out

Like Martha, most people believe that religion works from the outside in—if we please God (they think), He will let you in. However, Mary's heart drew her to a better way—open your heart to God and He will change you from the inside out. 1 view

Free PowerPoint Sermon: Jesus Feeds 5000:

Feeding the Bread of Life to a needy world is a daunting task. This story reminds us that Jesus needs only our willingness to serve, He will do the rest. The question and answer format of this lesson is designed to be thought provoking and conversation inducing. 1 view

Next Steps for the New Believer

The first few years of the new believer's new life is a growing season. He must learn how to move from the cradle to Christian maturity. 1 view

Free PowerPoint Sermon: "I Am the Door":

These lessons explore the sheep nature of mankind, the Shepherd heart of Jesus, bad shepherds and the Door of the sheep. 1 view

Free PowerPoint Sermon: The Trinity for Kids

This youthful presentation compares the triune nature of God to things we understand in nature like water and eggs. 1 view

Free PowerPoint Sermon: Jesus Tempted in the Wilderness – Fighting Temptation:

Jesus used verses from the scriptures to resist Satan's temptations, but is the Bible relevant to modern situations? This lesson uses a Q&A format to present biblical answers to common temptations facing youth today. 1 view

Free PowerPoint Sermon: Gratitude is the Key

How shall we then live? This is an old question with a one-word answer: GRATEFUL! In this lesson we learn how gratitude alone will deepen our relationship with The Savior, multiply our service and satiate our hearts. 1 view

Outreach News – Four Young Men, Robbers & Bikers

A few weeks ago we met a young man (around 13 yrs old) who was walking by our pavilion. Harold chatted with him for a minute and invited him to come back sometime and bring his friends...more... 1 view

CKCX – The CK Church Extension Program

CKCX - The CK Church Extension Program: We will Evangelize on Behalf of Your Church... Send us a list of people who need an evangelistic visit: friends and relatives of your church members, prisoners, sick, neighbors, ex-members, etc. We will make the visit in the name of your church and minister Christ to the people we meet. more... 1 view

Free PowerPoint Sermon: Good Samaritan:

In the story of the Good Samaritan, the lead character is unnamed—who is he? Is he merely an example of Christian love and hospitality—or much more? This story is nothing short of the Gospel itself. In it, we see all the players – sinful man, sin itself, good deeds, the Savior, the Holy Spirit, the church, and the second coming of Christ. It's all there! 1 view

Free PowerPoint Sermon: Tabernacle pt.1 – All God Cares About:

Did you know that all God cares about is being with His people? The entire bible is the story of God trying to reconcile with fallen man so that He might be in fellowship with us. The Tabernacle of Moses was both a place of temporary fellowship and a reflection of full reconciliation yet to come through Jesus Christ. 1 view