Featured PowerPoint this Week
Campaign Kerusso is another
way to say "Great Commission"
Go into all the world and preach the gospel to every creature!" Mk. 16:15

"Woe to me if I do not preach the gospel!" I Cor. 9:16
Campaign (definition):
"To exert oneself continuously & vigorously to gain an end."
Kerusso: (Greek) "To Preach"
OUR METHOD: "We must keep to our PREACHING as our Master did, for by this means souls are saved."

C.H. Spurgeon

OUR CONTENT: "We must preach OUR LORD'S DOCTRINE, and proclaim a full and free gospel."

C.H. Spurgeon

OUR STYLE: "We must preach with His GENTLENESS, BOLDNESS and LOVE; for this is the secret of success with human hearts."

C.H. Spurgeon

OUR MEANS: "We must work under DIVINE ANOINTING, depending upon the SACRED SPIRIT."

C.H. Spurgeon
In this article, we explain our burden for outdoor preaching and our vision for the future.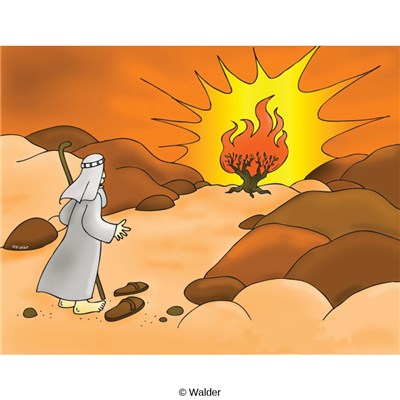 How to Start an Outdoor Ministry
Want to start an outdoor ministry? This article explains exactly what we do and what we have learned along the way.
We offer links to the equipment we use and instructions on the basics of sermon development–anyone can do it!
This can be used for training young ministers.

The CK Values
Top 10 Priorities – Word List
The 10 single words most crucial to Campaign Kerusso are:
First is "JESUS" – not merely as a name to be used in prayer, but as a feeling person, our King and Master, the Savior of our souls. His story must be told again and again and He must be loved and served!
"CHRISTMAS" (Incarnation), "CRUCIFIXION," and "EASTER" (Resurrection) are next. We want to insure that the incarnation, vicarious death, and bodily resurrection of Jesus Christ are central and prominent in all our teaching.
"SIN" and "FORGIVENESS" are next. These are two sides of the same coin. We need to understand our sinfulness to truly understand and appreciate God's forgiveness. The Holy Spirit is singularly commissioned with convincing the world of sin, so that He might then draw us to God to receive forgiveness. It is a beautiful and divine process.
Next are "GO," "PREACH" and "SEND."  These three words express the exciting duty of the Church. As exemplified by our Lord and the early church before us, we are, each and every one, commissioned to leave our places of comfort, preach the Gospel to the lost and send others to do the same.
The last word (but certainly not least) is "BIBLE." The bible  commands us to to become "workers who have no need to be ashamed… rightly handling the word of truth" 2 Tim. 2:15.
We believe that knowledge of the entire bible is crucial to both knowing Jesus deeply and ministering Jesus to others.
In summary, here are the 10, single word principles of greatest emphasis at Campaign Kerusso:
1) Jesus
2) Christmas (Incarnation)
3) Crucifixion
4) Easter (Resurrection)
5) Sin
6) Forgiveness
7) Go
8) Preach
9) Send
   10) Bible
With God's help, may we never stray from this GOSPEL
 Only one life, so soon it will pass.

Only what's done for Christ will last!"
Our Theme Song: Preach the Word
Beautiful Feet Video: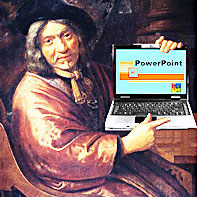 Our FREE PowerPoint Lessons & Sermons are, safe and easy to download. If you have any problems downloading or using them, we are happy to help.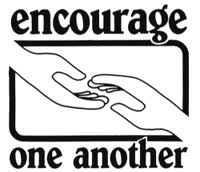 Want to encourage us in the Lord? Just take a moment to tell us about yourself and how you use (or will use) these presentations in your area.
Subscribe to New FREE PowerPoints:
Want to be notified every time a NEW PowerPoint is posted?
LECTIONARY PICK THIS WEEK
UNIFORM SUNDAY SCHOOL PICK
Free PowerPoint Sermon: YOU Turn – Repentance is a Choice:

"From that time Jesus began to preach, and to say, 'Repent." Mat. 4:17.
The OT prophets, John the Baptist, Jesus and His disciples considered 'repentance' to be their primary message.
Perhaps it is time to reacquaint ourselves with this essential truth.
Field Preaching

Every believer is called to preach the gospel — it is our "Great Commission," the final decree of our Savior. Obedience to the Great Commission and our personal transformation into the image of Christ are the reasons we continue on Earth. Let us pursue both wholeheartedly.
Church Without Walls: Outdoor Preaching and Teaching

Tell the World We, at Campaign Kerusso, want to promote the practice of outdoor church services. Are you involved in a ministry of preaching or teaching the Gospel of Jesus Christ in an outdoor setting? We want to hear from you! Please tell us about your ministry in the comment area. Keep Up the Good Work 6 views

Free PowerPoint Sermon: The Trinity for Kids

This youthful presentation compares the triune nature of God to things we understand in nature like water and eggs. 4 views

Free PowerPoint Sermon: Damaged Goods

God has no problem receiving damaged goods. He is in the business of mending, not discarding those who come to Him. 3 views

Free PowerPoint Sermon: The Storm Stopper (Jesus Calms the Storm):

Can you think of a time when you were scared? How comforting it is to remember that Jesus is still in control. This presentation includes a great song called, "Sometimes He Calms the Storm, and other Times He Calms His Child!" 3 views

Free PowerPoint Sermon: Gratitude is the Key

How shall we then live? This is an old question with a one-word answer: GRATEFUL! In this lesson we learn how gratitude alone will deepen our relationship with The Savior, multiply our service and satiate our hearts. 2 views

Free PowerPoint Sermon: Tabernacle 13 – The Fence Pillars: My Redeemer Lives:

Our Redeemer started His saving work here on Earth (at the cross) and finished it when He entered Heaven with the redemption payment--His own blood. Standing in bronze sockets, under their silver caps, the tabernacle pillars typify this Heaven/Earth redemption connection. 2 views

Free PowerPoint Sermon: Tabernacle pt.1 – All God Cares About:

Did you know that all God cares about is being with His people? The entire bible is the story of God trying to reconcile with fallen man so that He might be in fellowship with us. The Tabernacle of Moses was both a place of temporary fellowship and a reflection of full reconciliation yet to come through Jesus Christ. 2 views

Free PowerPoint Sermon: If Jesus Were Here Now

Psalm 139 tells us that the Lord is always there. We can not hide from Him, nor can we outrun His love. 2 views

Free PowerPoint Sermon: Matthew 10 – We Are Chosen Too:

In this lesson we learn the names of the twelve disciples. We also learn that, as the Church, we have the same calling and commission as the twelve. 2 views

From Our Heart to Yours

In this article, we explain our burden for outdoor preaching and our vision for the future. We also offer links to the equipment we use and instructions on the basics of sermon development and delivery (anyone can do it). 2 views

Free PowerPoint Sermon: Prayer is Knocking on God's Door:

Knock and keep on knocking!! This lesson examines the teachings of Jesus and the New Testament writers regarding the believer's privilege of prayer. 2 views

On the Path of Life — Latest News From Aggieland Faith:

Now that the heat is under control and the bike path is in place, God has been blessing our park church with young people. It started with one young man named Felix who has proved to be an Andrew (the apostle) spreading the word and bringing his friends...more... 2 views

Free PowerPoint Sermon: Hem of Garment & Jairus Daughter:

The story of an elite Jewish citizen and a lowly one are here compared side by side. Though very different in social standing, these seekers of Christ's favor were equals (in God's eyes) in desperation and determined faith. 1 view

Free PowerPoint Sermon: The Treasure in the Field!

This lesson explains the Lord's parable about the man who found a treasure in the field. Oh, how great is the worth of a human soul to God? How cheerfully He sacrifices all that He has to buy the field (the World) which harbors His hidden treasure (the Church). 1 view

Free PowerPoint Sermon: Jesus Lives in an Upside-down House – From Christmas to the Cross-A Different Kind of Kingdom

Compared to The World, Jesus' Kingdom is an upside-down house. Up is down, first is last, and master is servant. In this lesson, we compare the Kingdom of God to a famous tourist attraction called "The Upside-down House." Do not be conformed to this world, but be transformed." Rom.12:2 1 view

Free PowerPoint Sermon: "How Shall We Escape?"

Good for Labor Day, this sermon tells the true story of the tragic, yet preventable loss of life that occurred in a New York City shirt factory. It reminds us all to take proper precautions with our souls. Have we planned our "fire escape?" Prepare for the inevitability—there will be no rehearsal! 1 view

Announcing: New "Aggieland Faith" Website

www.AggielandFaith.org is a new website for SEEKERS & NEW BELIEVERS. It is a Brazos Valley based site designed to...more... 1 view

Free PowerPoint Sermon: The Beatitudes:

Using bright and amusing graphics, this presentation compares the world's values with Christ's. 1 view

Free PowerPoint Sermon: Shine Jesus Shine – Thoughts for Groundhog Day:

If the groundhog stays in his hole, winter will continue for six more weeks--so tradition says. But, if he comes out--spring has come. Thank God Jesus came out of his tomb and ended the winter of sin. 1 view

Free PowerPoint Sermon: Abram – Walk by Faith:

The true cost of embarking on a walk of faith and following Jesus is examined in this lesson. What did it cost Abram and the disciples? What will it cost us? Faith is about what we cling to. We cannot cling to God, unless we let go of everything else. 1 view

Free PowerPoint Sermon: A Strange Way to Save the World

This Christmas sermon is based on the song, "Strange Way to Save the World" by 4Him. Added images and relevant scriptures bring this truth to life. 1 view

Seekers and New Believers

Learn about salvation through faith in Jesus Christ or how to grow as a new believer. 1 view

Free PowerPoint Sermon: "I Am the Door":

These lessons explore the sheep nature of mankind, the Shepherd heart of Jesus, bad shepherds and the Door of the sheep. 1 view

Jesus is the Way

Mankind tries so many ways to deliver himself from his own sinful nature. This is like trying to pull yourself out of quicksand. Try Jesus, He alone has the power to save us. 1 view

Free PowerPoint Sermon: Jesus Tempted in the Wilderness – Fighting Temptation:

Jesus used verses from the scriptures to resist Satan's temptations, but is the Bible relevant to modern situations? This lesson uses a Q&A format to present biblical answers to common temptations facing youth today. 1 view

Free PowerPoint Sermon: Wise & Foolish Builder:

This is a very practical lesson with thought provoking questions on what it means to obey God with both our actions and our tongues. This presentation also includes the hilarious song "One Big Mess." 1 view

Free PowerPoint Sermon: "Relationship with God" :

This sermon explores several misconceptions about God and explains what it means to have a relationship with Him. We look at "relationship" as a position (in Christ); legal status (sons); and heart-felt feeling (friend). 1 view

Free PowerPoint Sermon: God Looks at the Heart:

In today's style and beauty obsessed world, this lesson teaches us about the type of beauty God really cares about – a beautiful heart. This presentation includes the famous Dove commercial showing how beauty commercials are really made – retouching and all! 1 view

Tell Me About Jesus

Understanding Salvation through Faith in Jesus Christ: The Bible says there is only one way to Heaven Jesus said: "I am the way, the truth, and the life: no man cometh unto the Father but by me." (John 14:6)...more... 1 view

Free PowerPoint Sermon: Jesus is Better – Jacob & Esau

These brothers, born the same day, grew to desire different things from life. One brother had a heart for the things of God, while the other was content to fill his belly. What would you trade for Jesus? You name it—Jesus is better. He's even better than football! 1 view